Pepple
Rug
for
Muuto
, 2018
MO PR(M) 18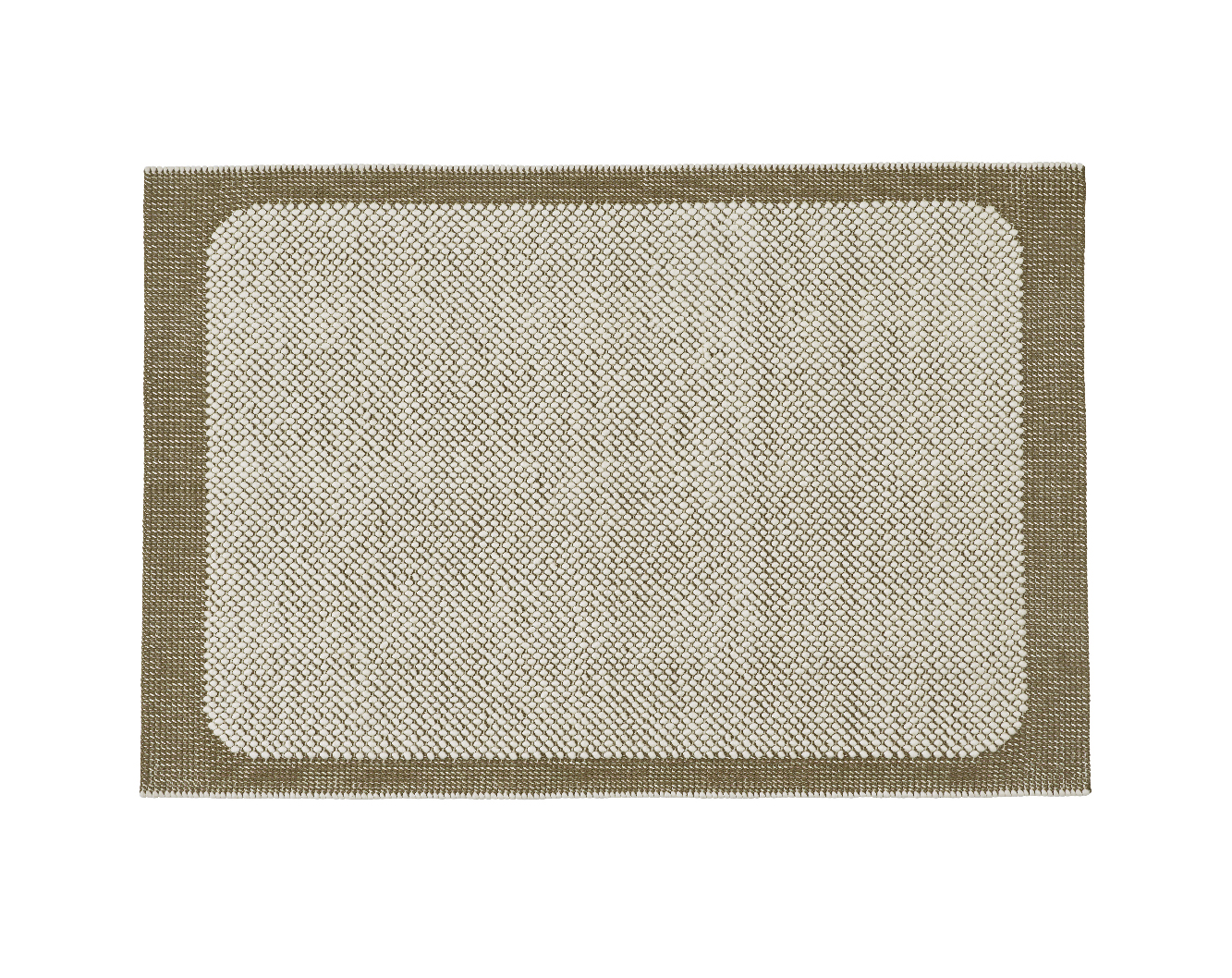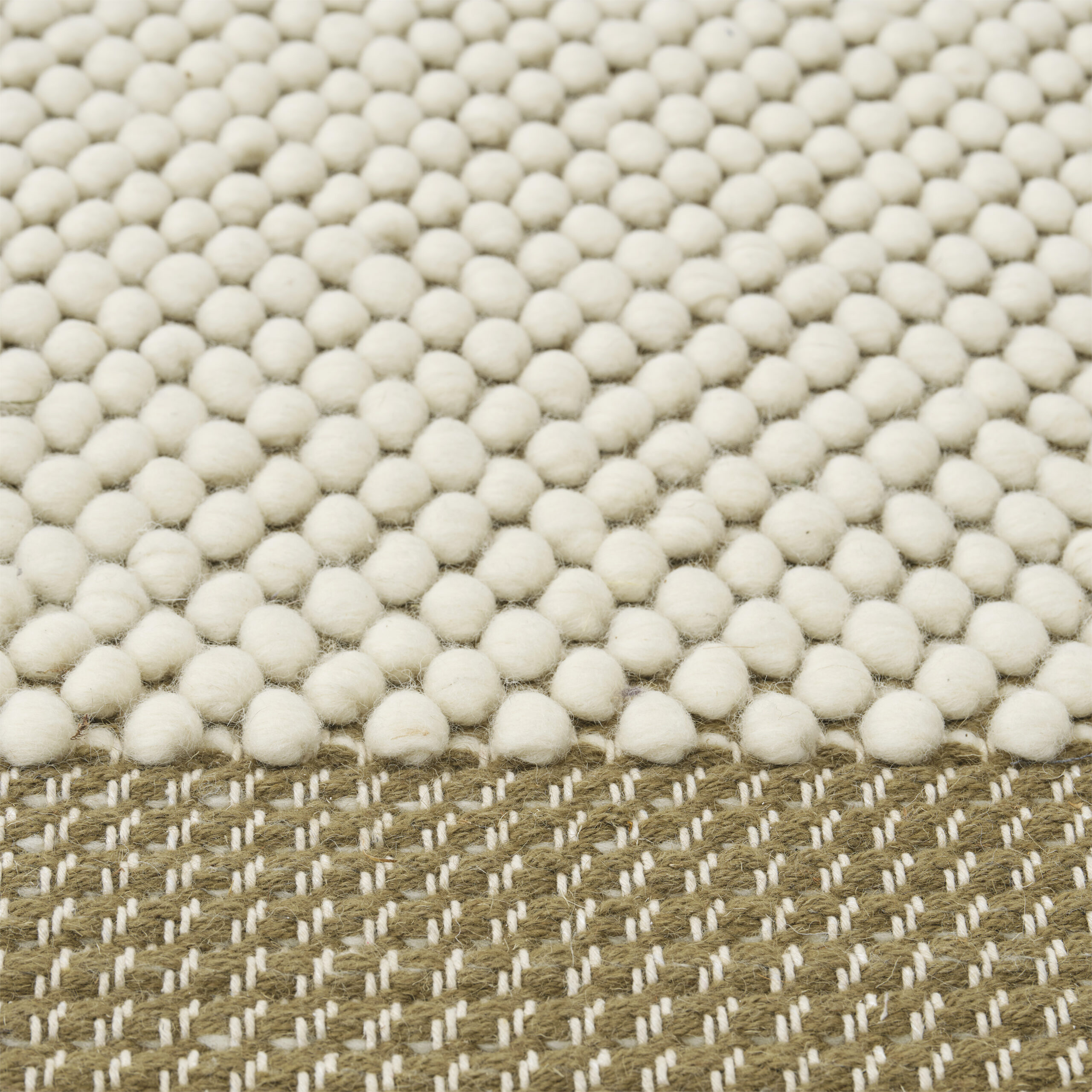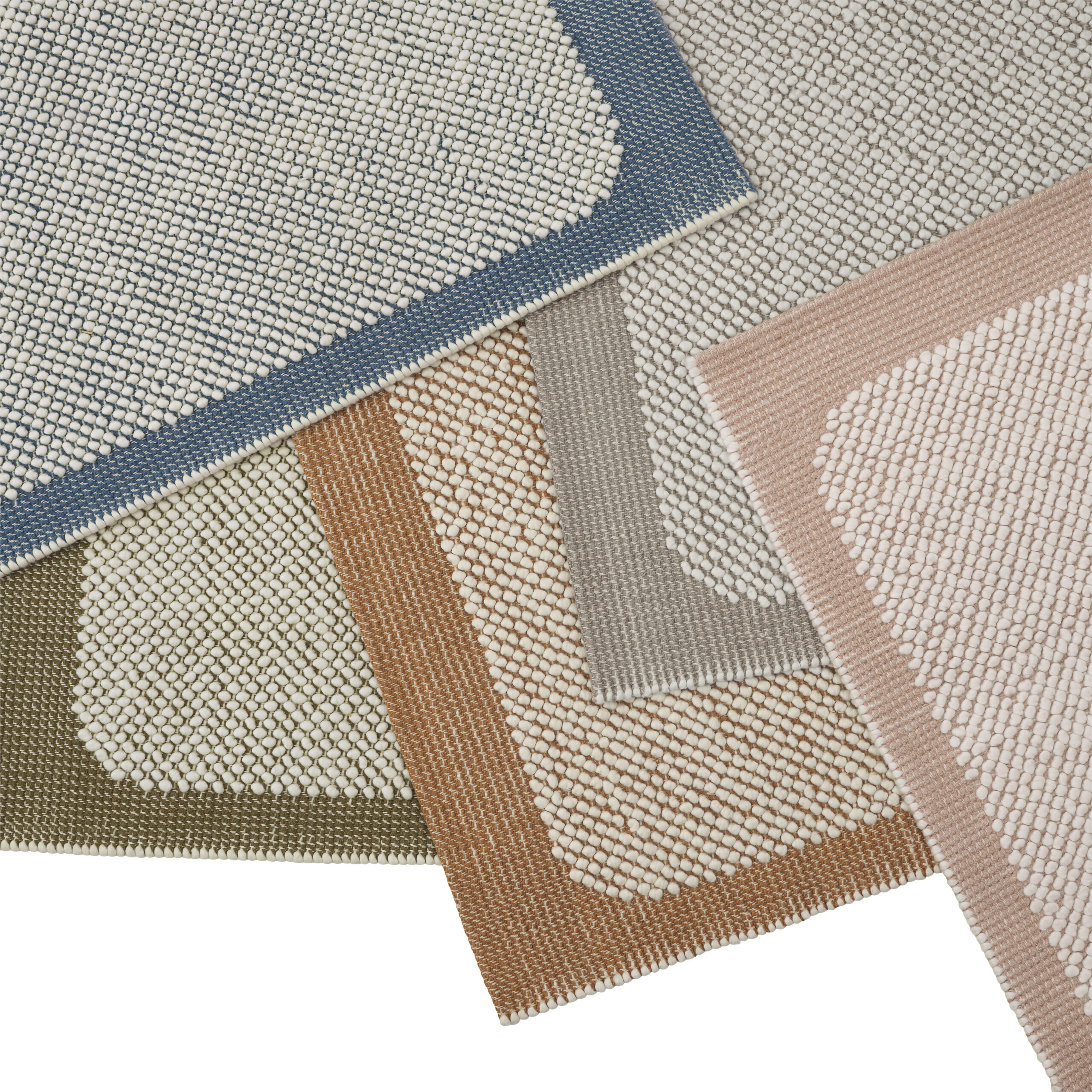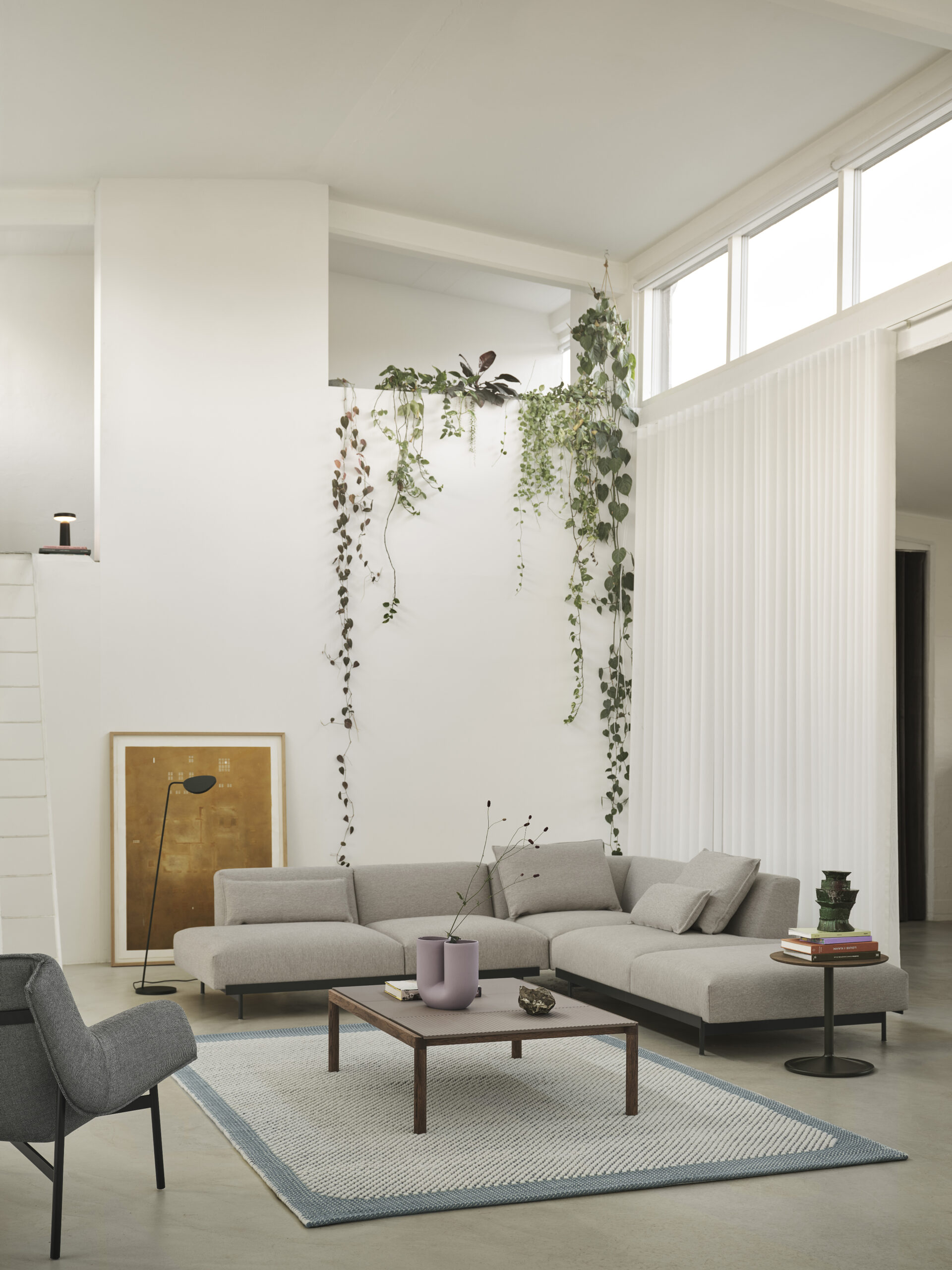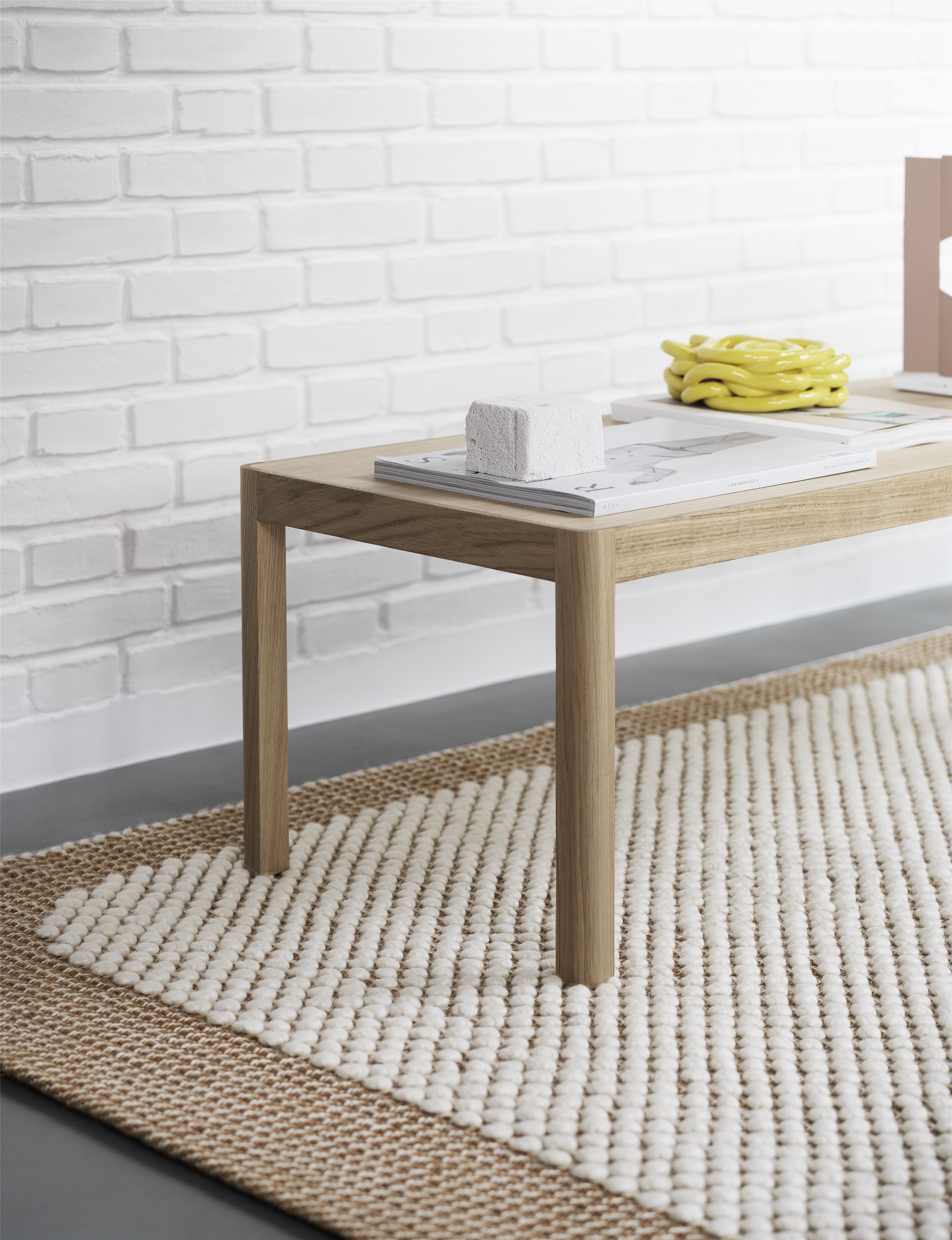 Bringing a new perspective to the traditional notion of a rug, Margrethe Odgaard's Pebble Rug for Muuto plays with contrasting materials for a vibrant and sophisticated expression, paired with a modern colour palette.
Crafted with its body in a cooling jute yarn with a distinct, shiny surface, the Pebble Rug takes its name from the soft, fluffy wool loops that gives off the feeling of walking across a pebbled beach when stepping across the rug barefooted. With the fluffy loops popping up like sprouts from the ground, Pebble Rug has an at once graphic and illustrative expression, enhanced by the smoothly rounded corners between the outer jute frame and inner loop area.
Margrethe Odgaard: "Pebble Rug is inspired by the sensuous feeling of a pebbled beach with its diverse and tactile surface, inviting you to take off your shoes and walk across it barefooted. With a handwoven structure that references fashion textiles, the Pebble Rug plays with the contrasting materials of its soft, woolen loops, sitting atop a sturdy canvas base in cooling jute yarn. Pebble Rug brings a new perspective to any space through its woolen loops, popping up from the ground like sprouts in a bed of moss, joined by the distinct woven texture of its surface."
Hand-woven in India from 100% New Zealand wool in the warp, while the jute in the weft is made from 100% vegetable fibers. 170×240 cm, 200×300 cm, 4 colours.