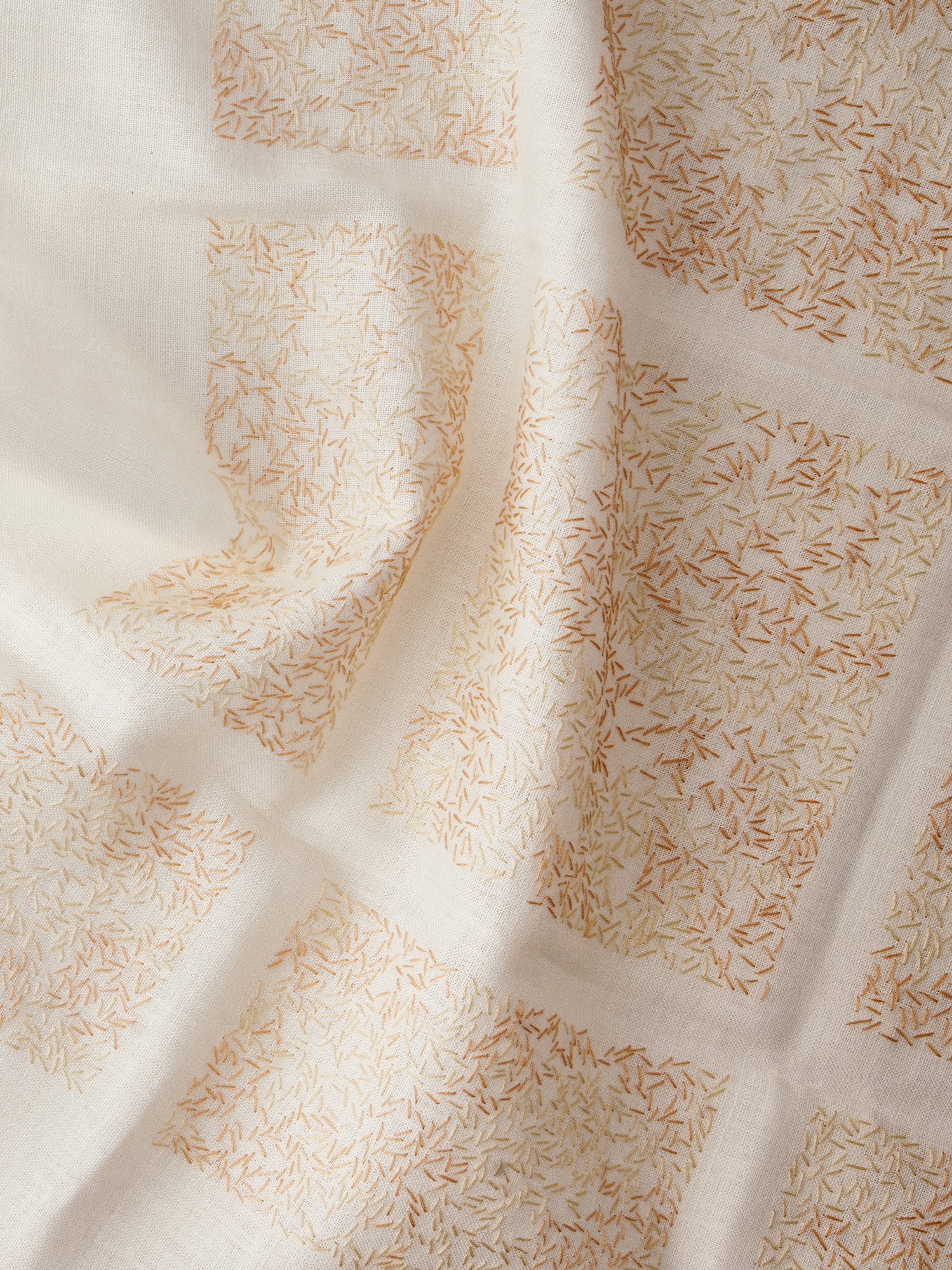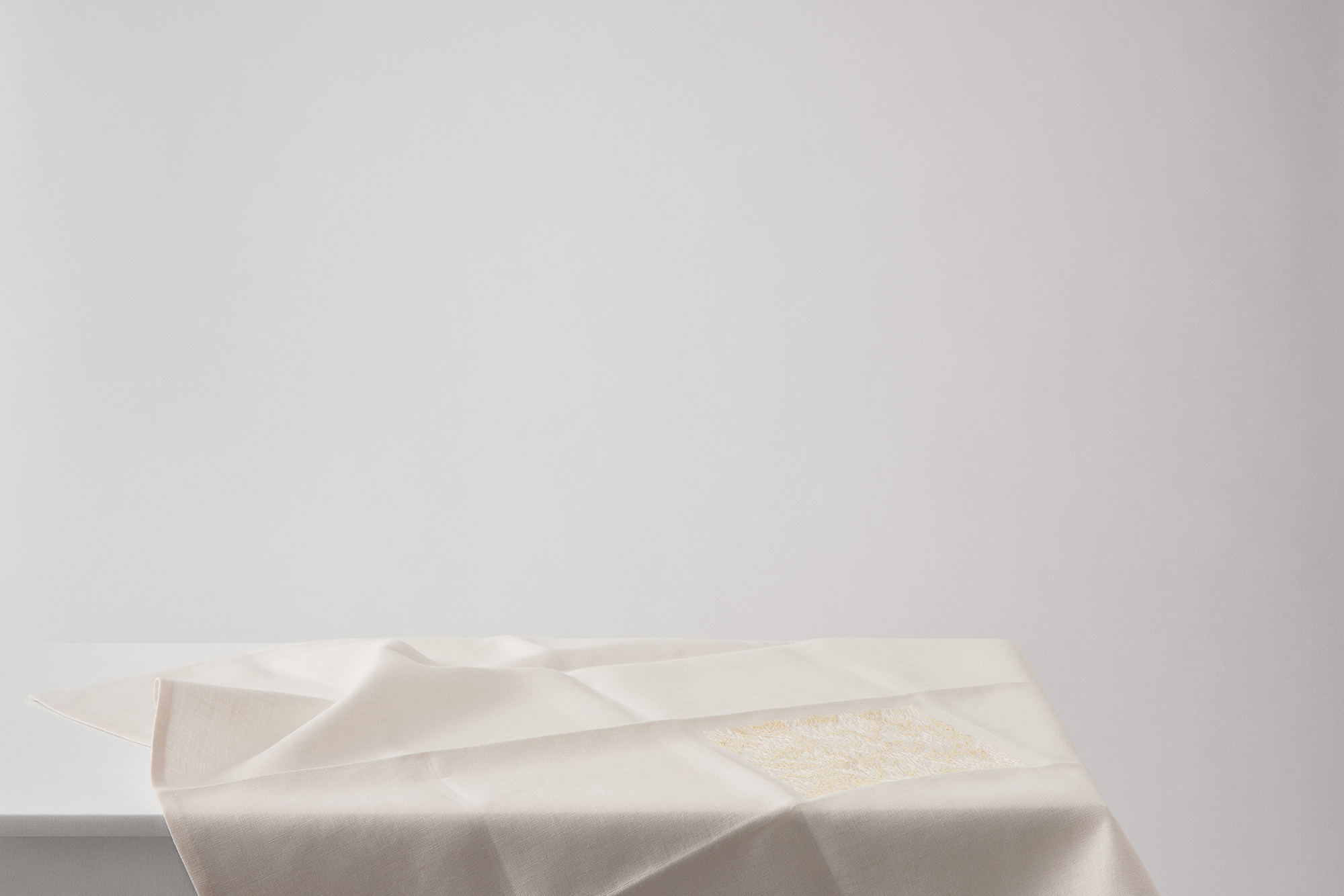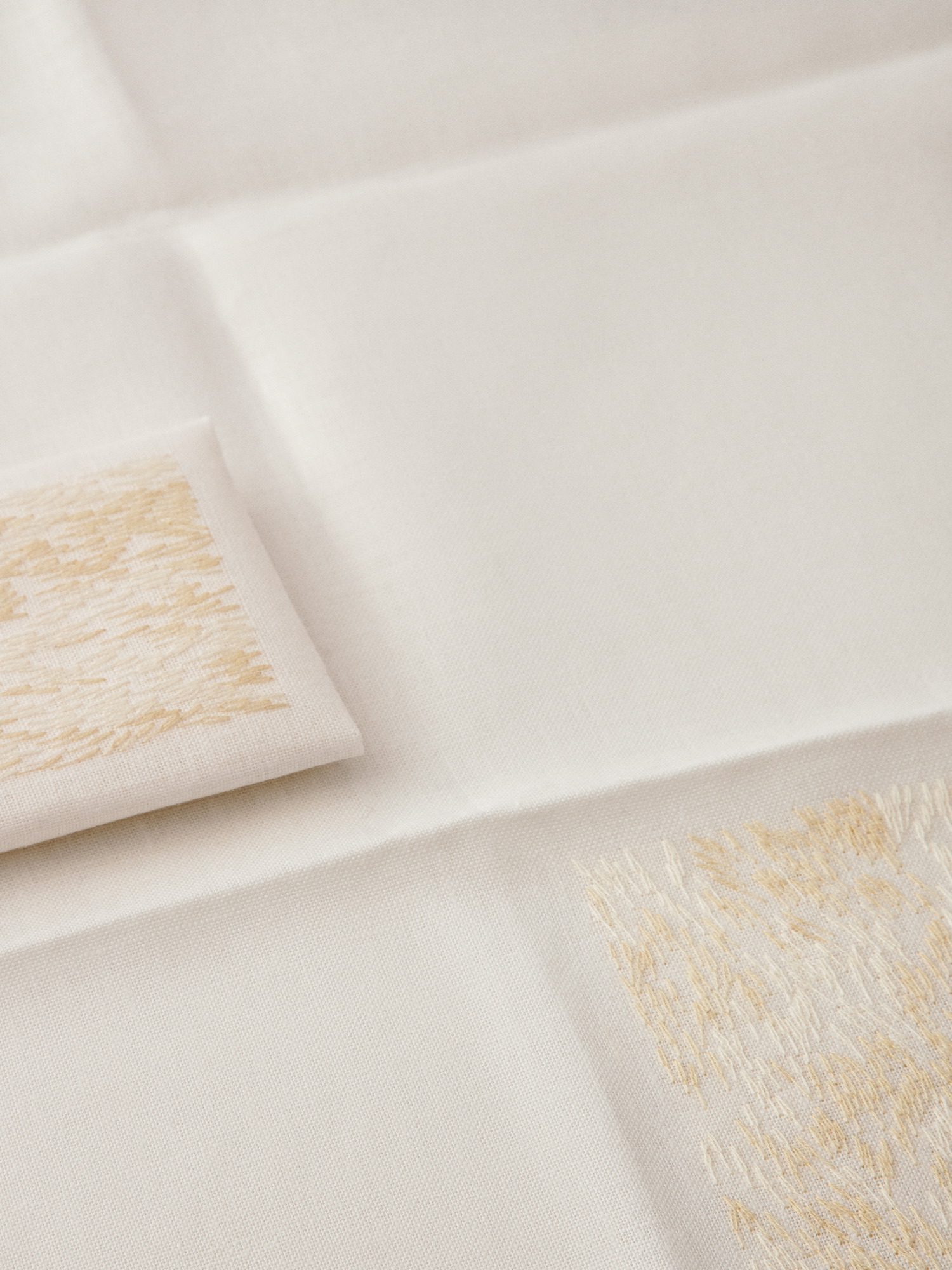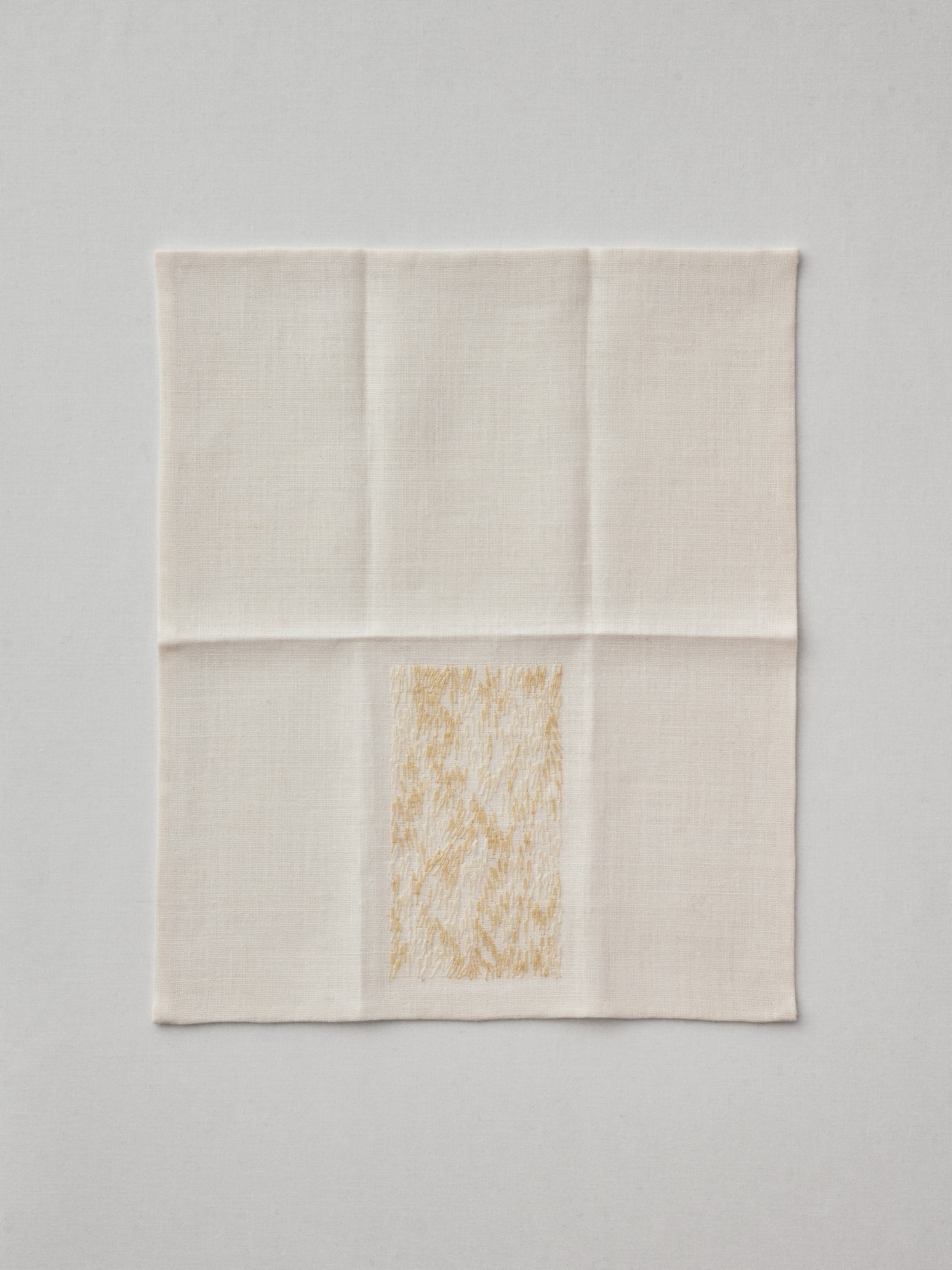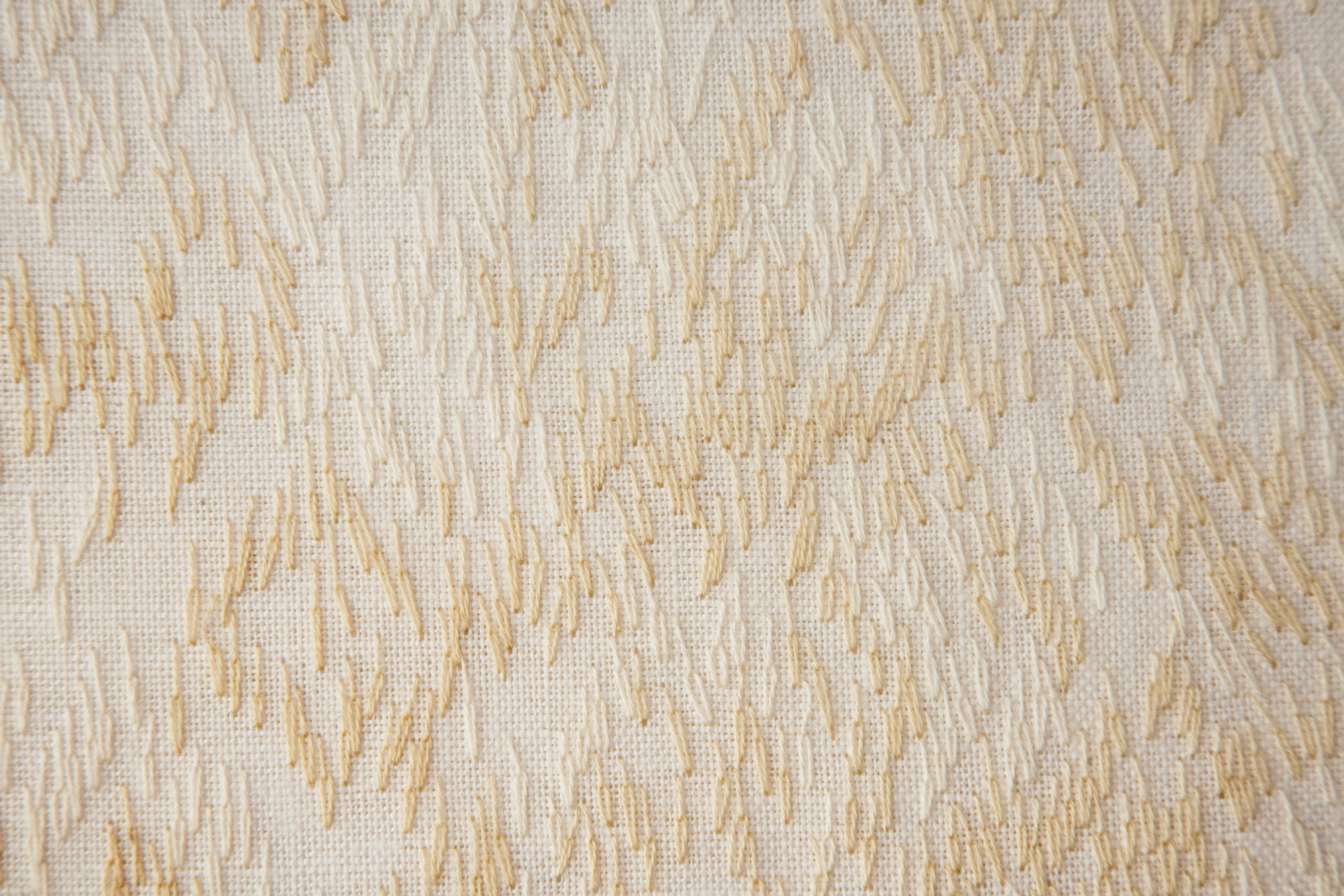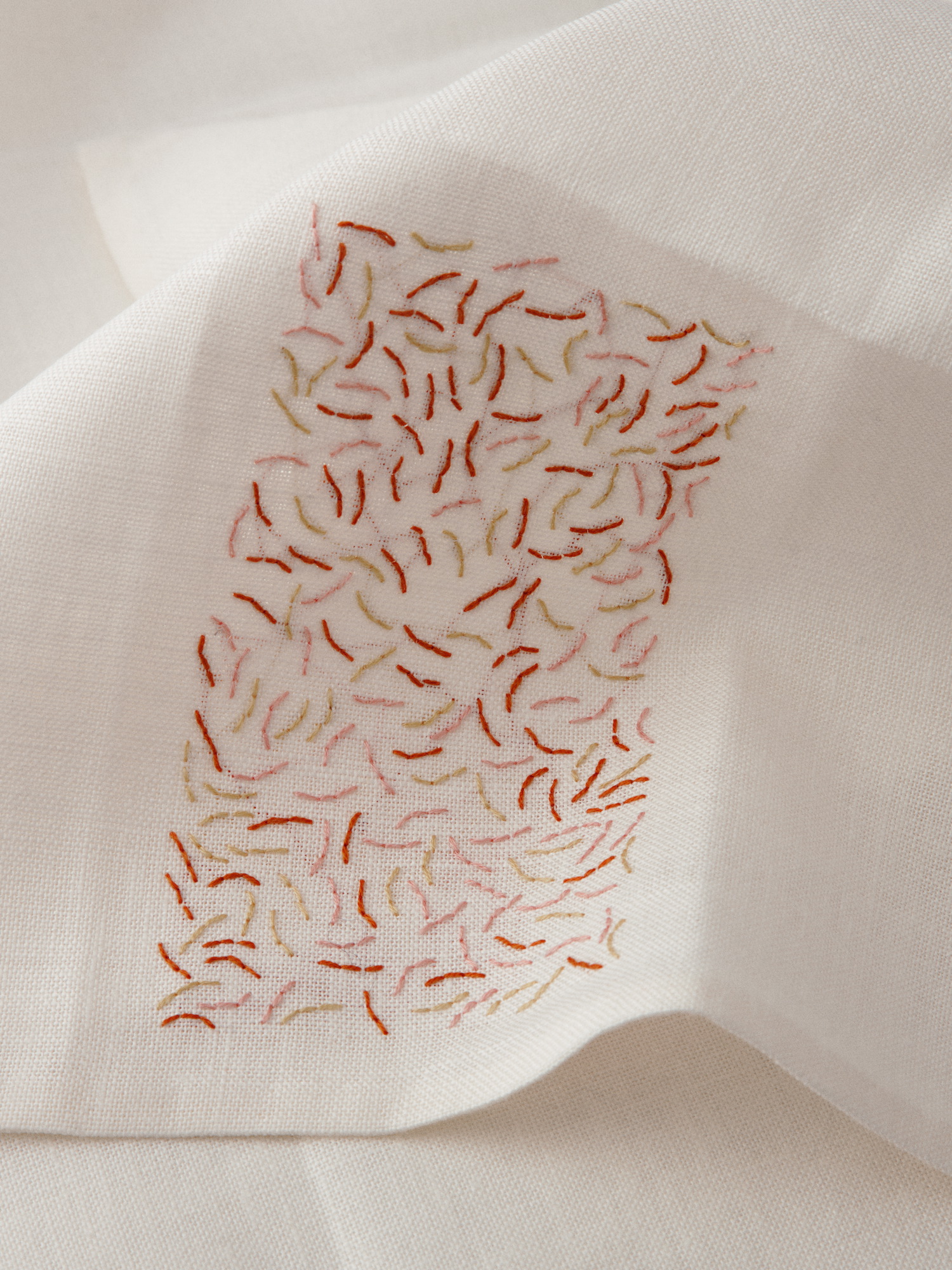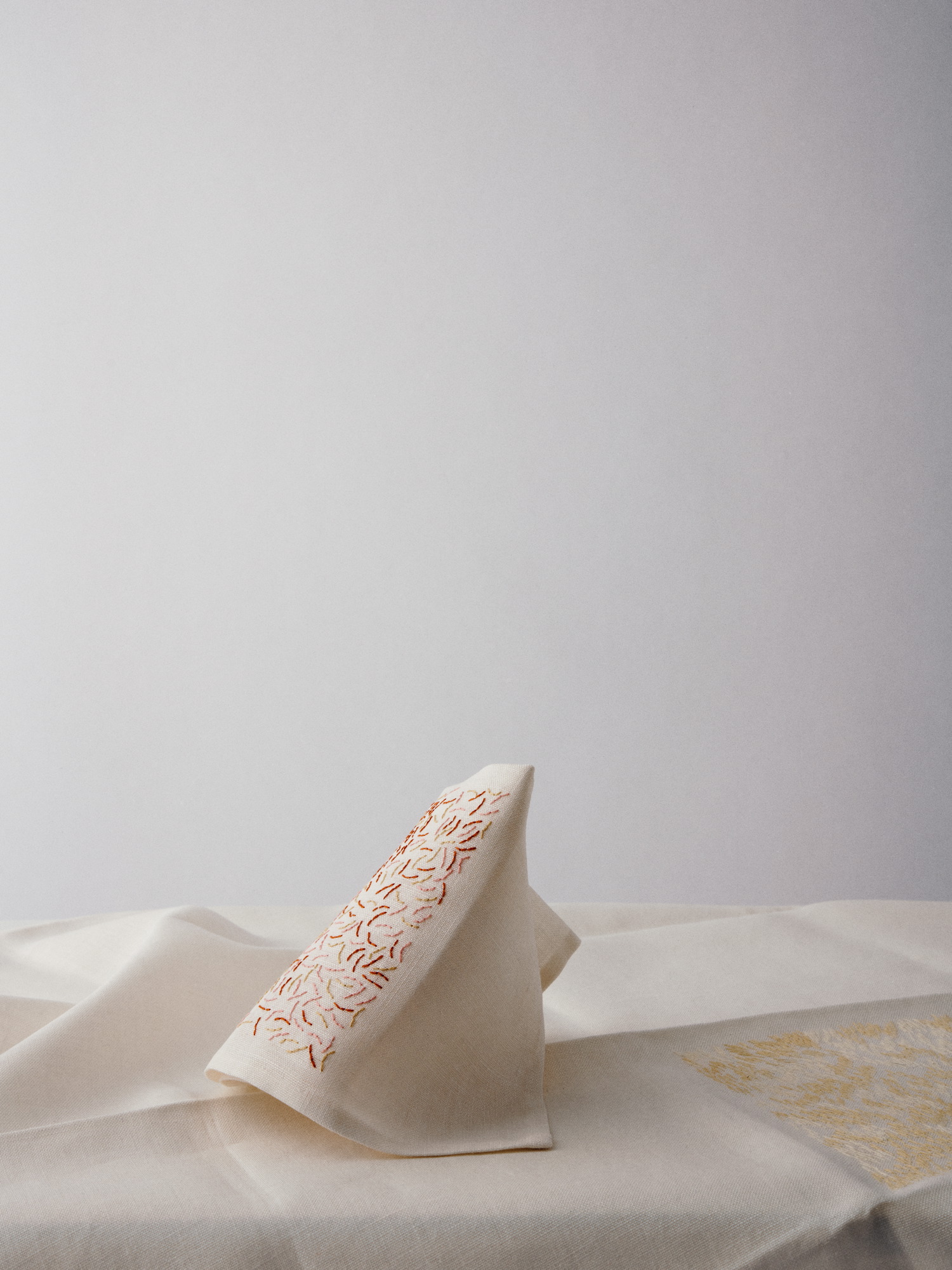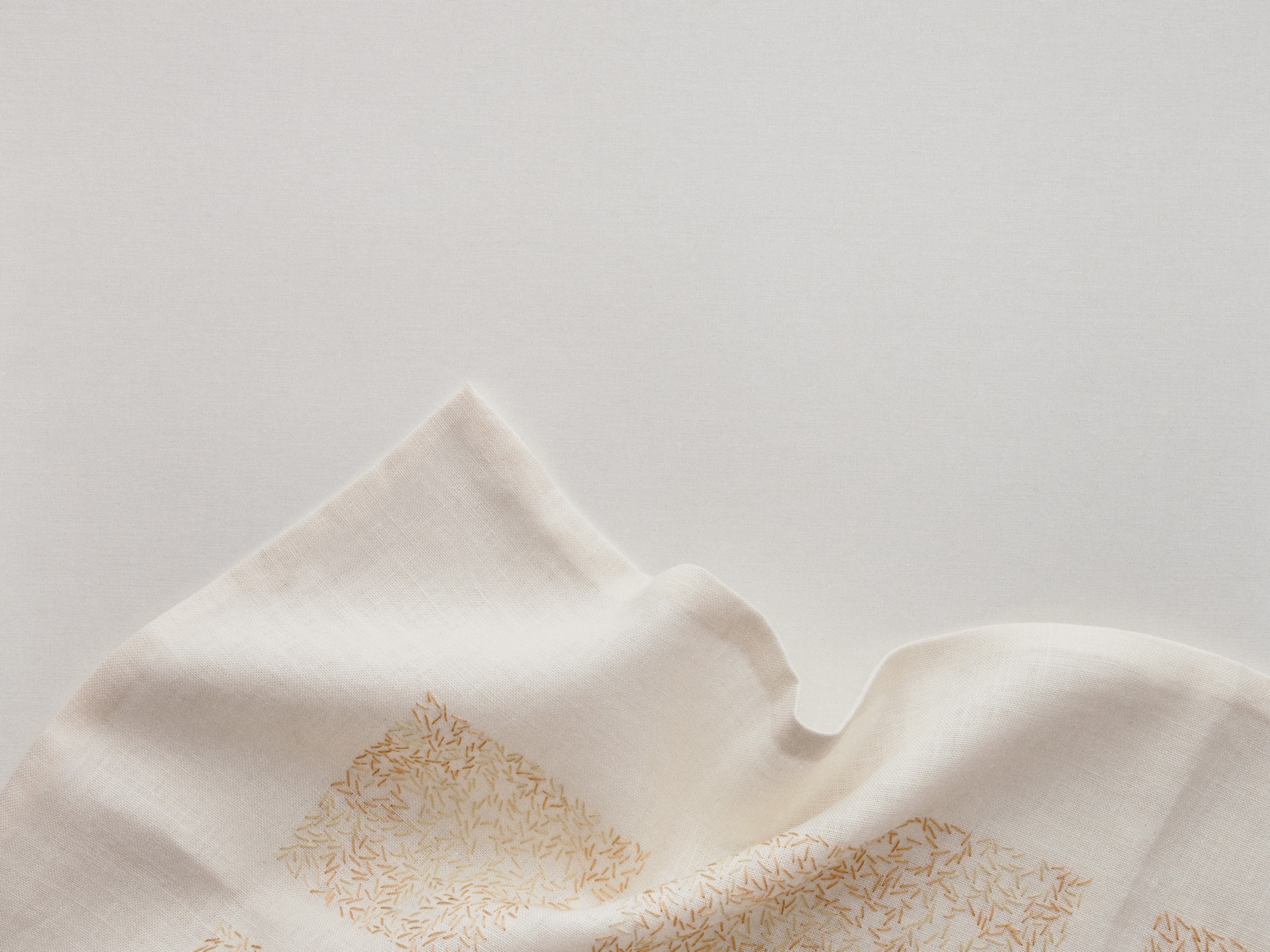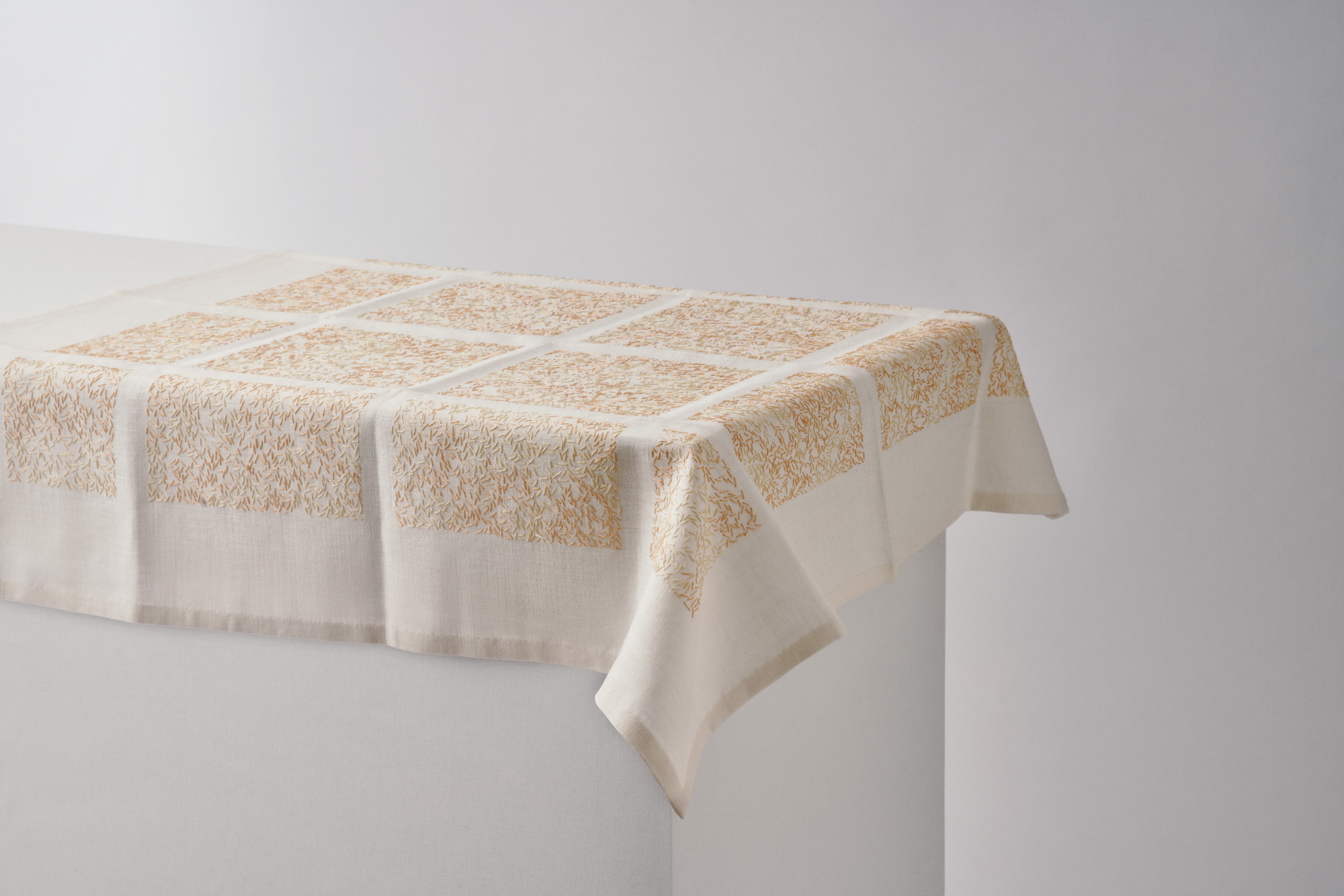 Collection of hand embroidered tea tablecloths and napkins, designed to emphasize the experience of having a cup of tea.
Colours and stitches are matched to different tea varieties, and the free embroidery has been put in dialogue with the folds of the tablecloth, which cuts through the embroidery in a big check pattern. In this way, the folds are activated as the shape that holds the embroidery in place.
Series of 3 tablecloths and 3 napkins respectively. Mercerized cotton on linen fabric, tablecloths 90×90 cm and napkins 30×36 cm.