Electric
Field
, 2020
MO EF 20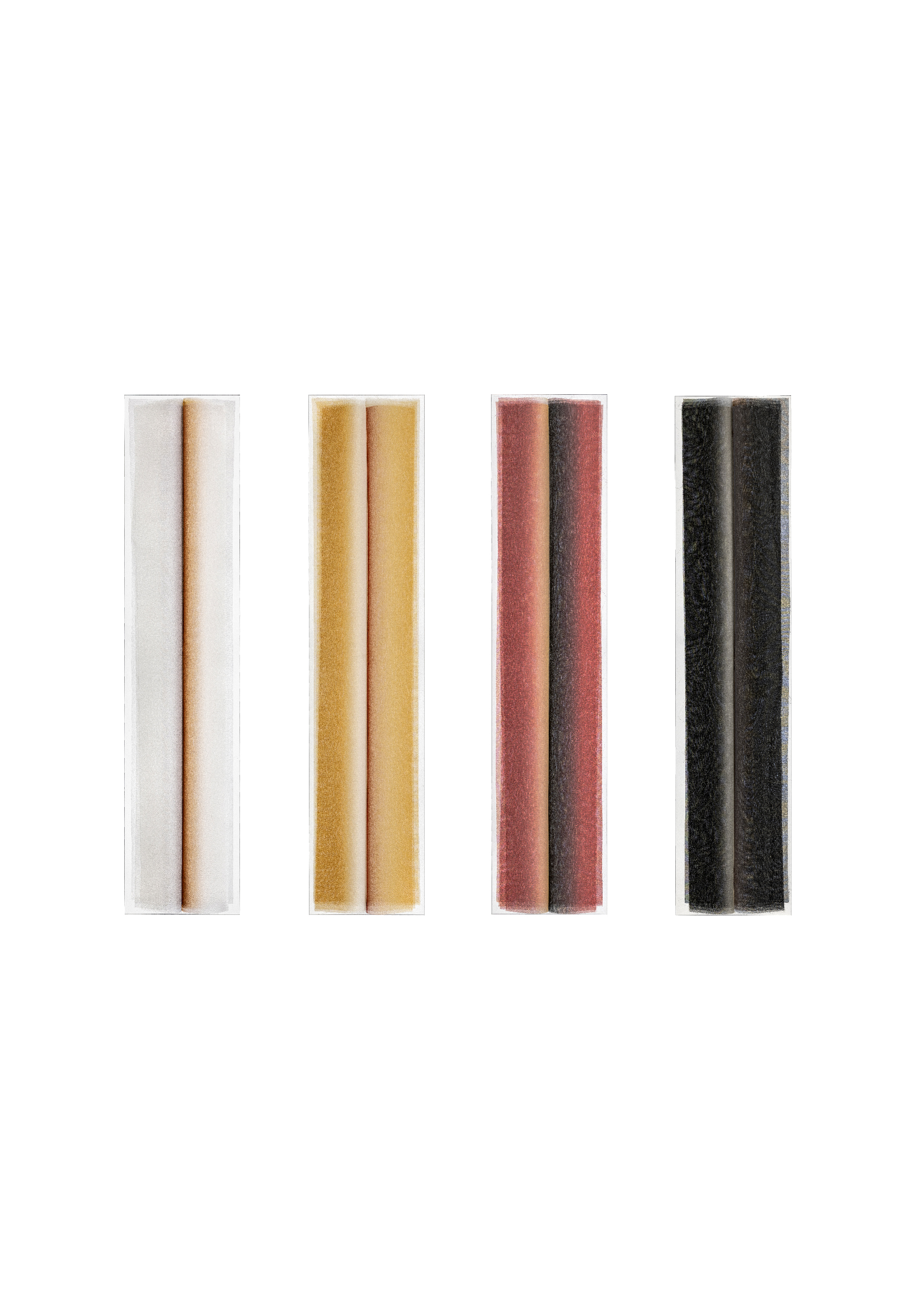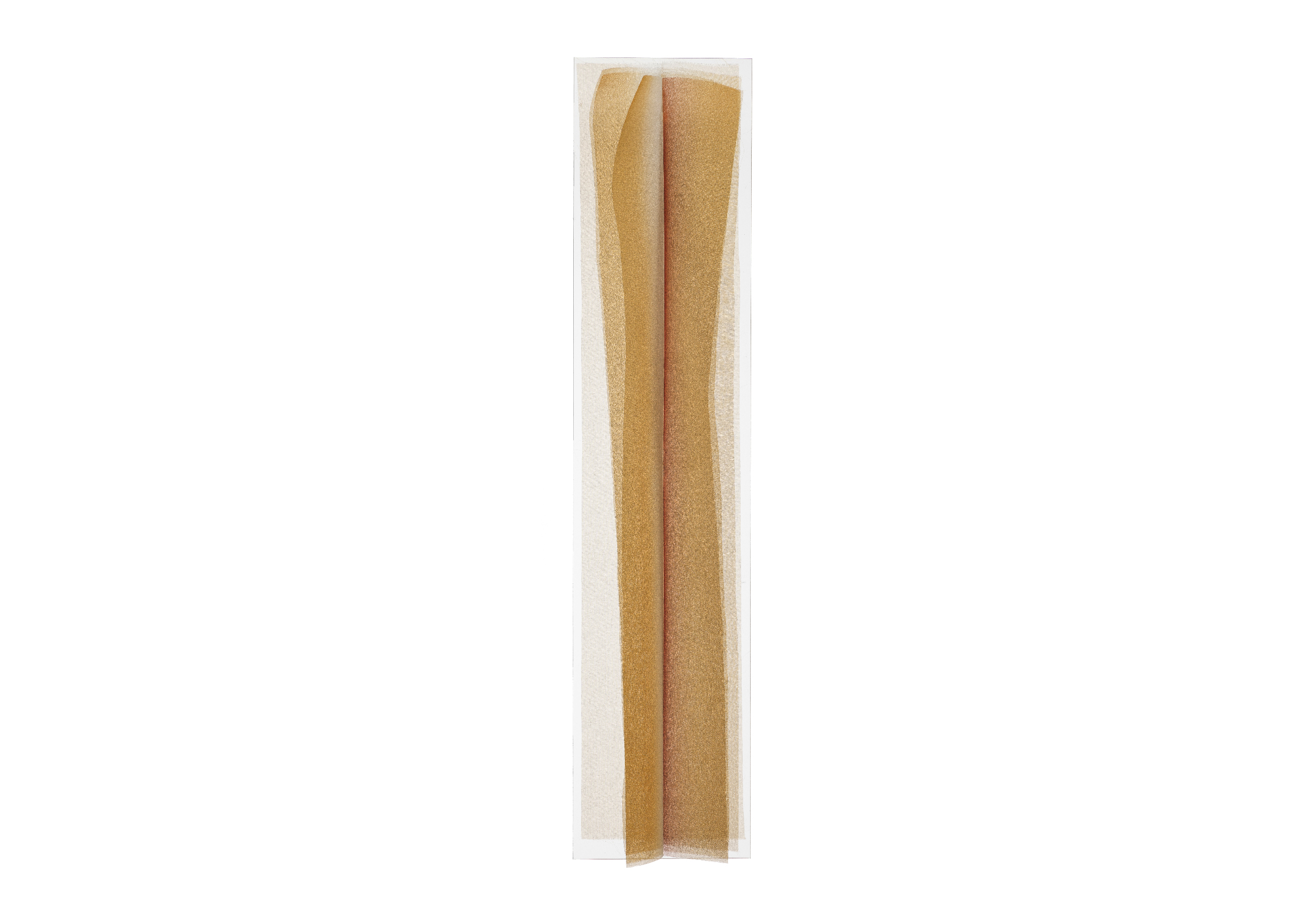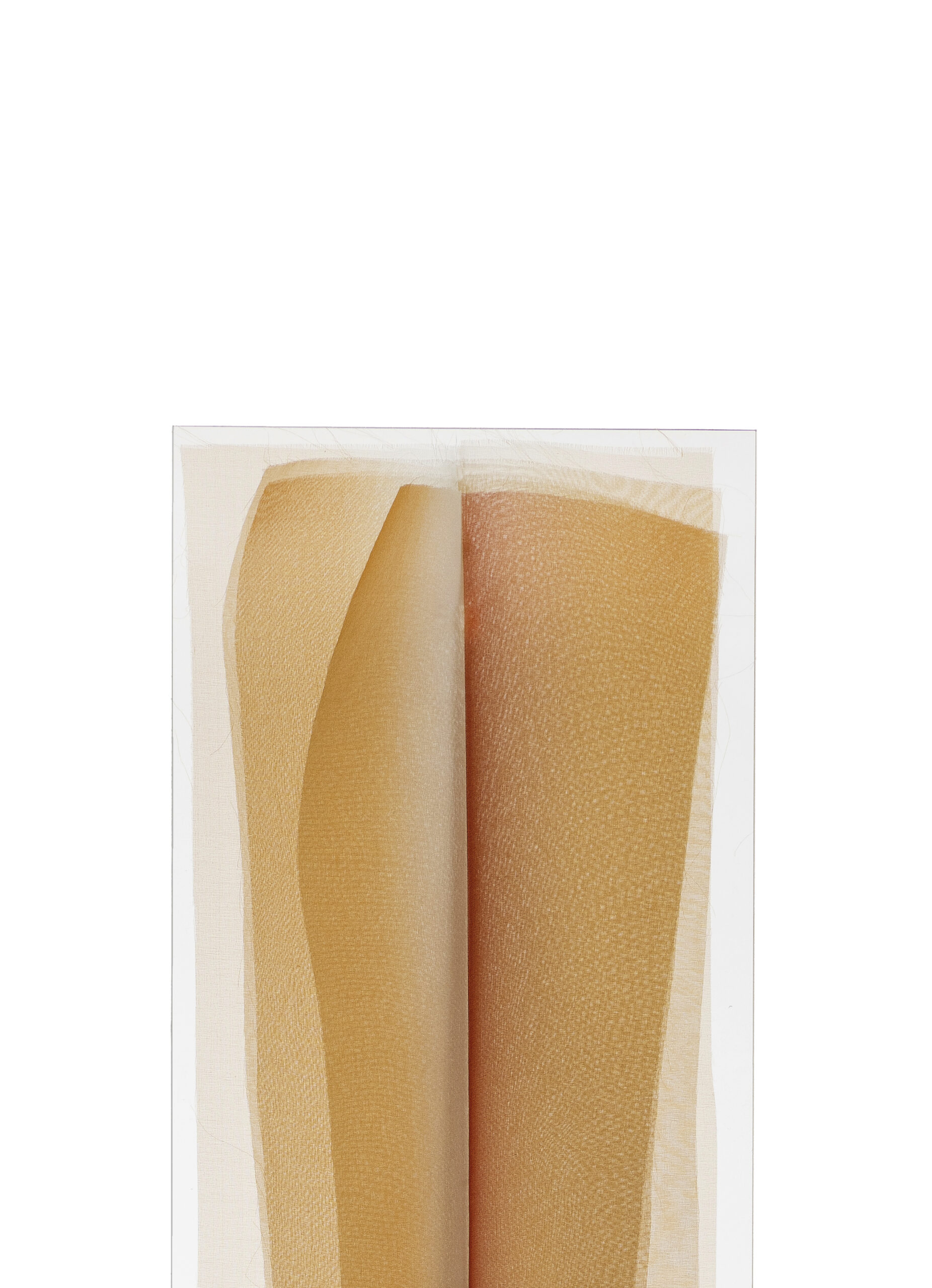 Electric Field consist of four vertical panels in the colours white, yellow, red and black. Each panel is build up with four transparent layers of silk organza. The layers of silk organza is hold together in a center fold pinned to the background with 3 insect needles. The sides of the textile panels move freely, setting the stage for an ever-changing interplay between material, light and colour.
Electric Field is nothing but colour and silk, and yet they appear almost electric. Scottish physicist James Clerk Maxwell described light as a propagating wave of electric and magnetic fields in his formulation of electromagnetism from the 1860's. In Electric Field, colours are materialised in the traveling of light through the layers of the material. This creates a sensation of moiré effect that serves to emphasise the feeling that the colour sparkles in surface. Furthermore, static electricity occurs from time to time in the meeting between the silk organza and the acrylic glass, which makes the textile electric and alive.
According to Margrethe Odgaard, the experience of colour is not static but rather a fleeting result of the meeting between material and light, or a sensory illusion that we might try to maintain, as one captures the beauty of a butterfly by pinning it down.