Black
Squares
(Tiefschwarz)
, 2019
MO BST 19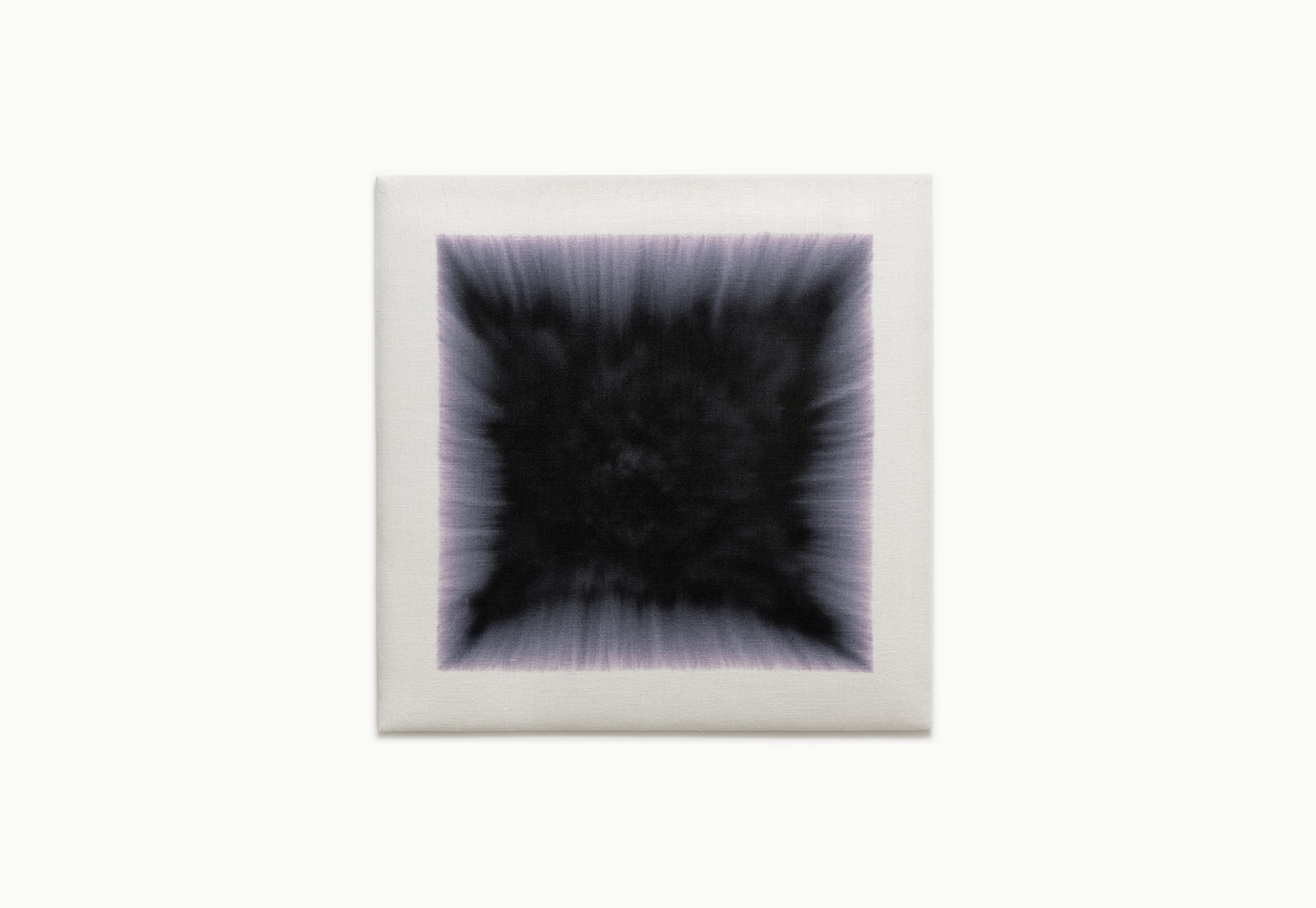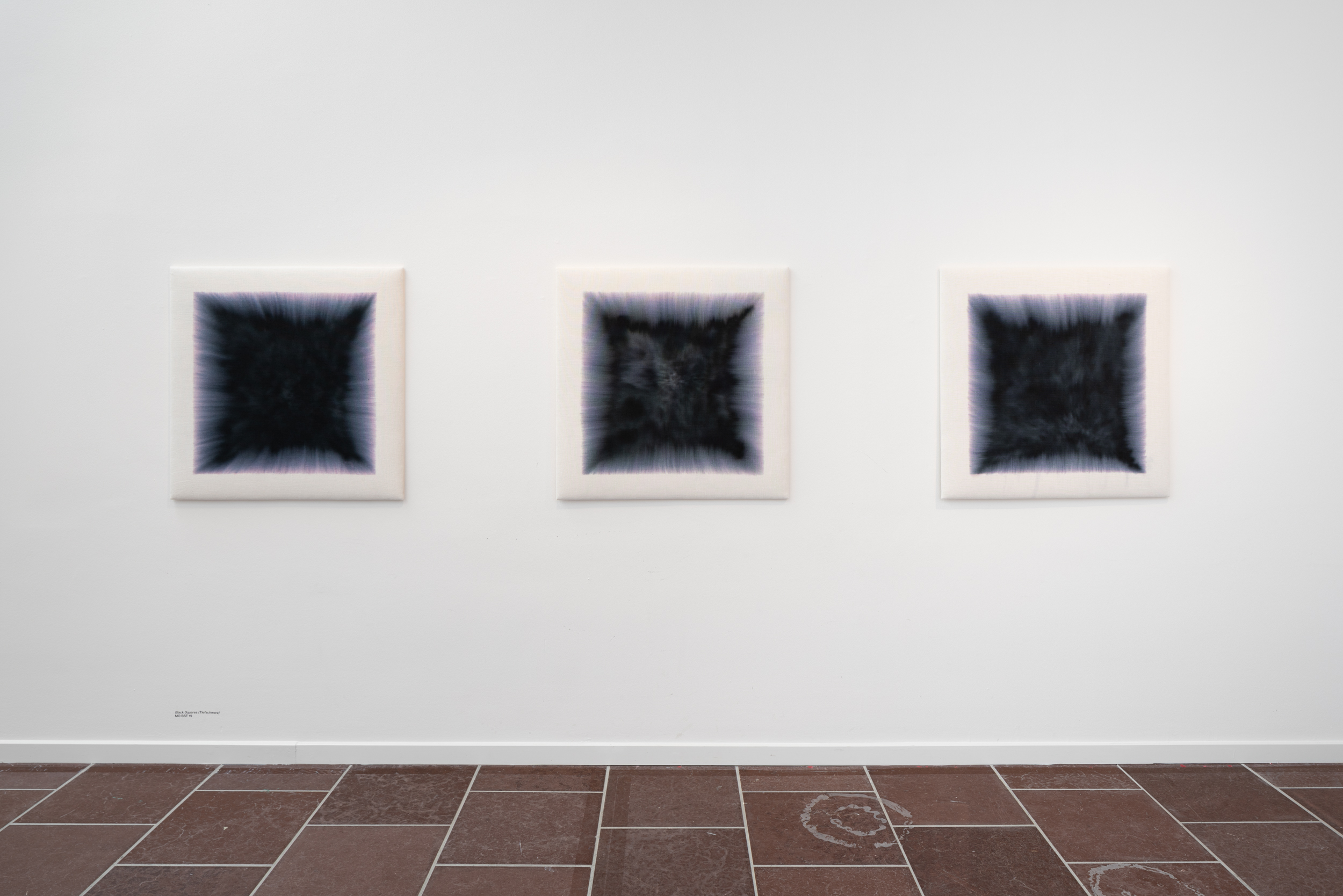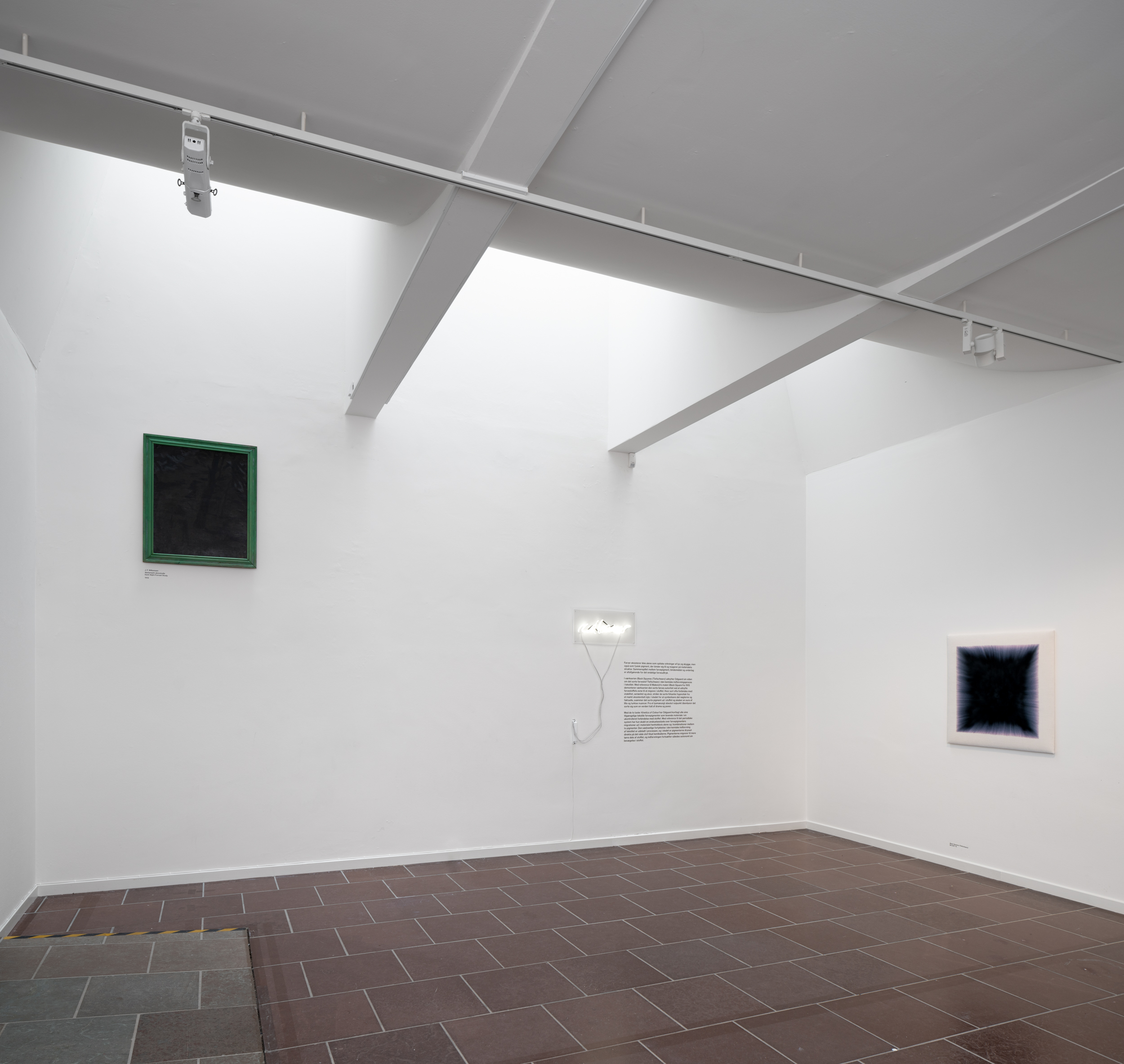 Malevich's painting 'Black Square' from 1915 is often referred to as the zero point of painting. Instead of looking at the black colour as a reset black hole, 'Black Squares (Tiefschwarz)' seeks to show new depths and shades of the colour black. By letting go of absolute control in the dying process and letting the materials take over part of the process, the colour steps out of the black empty nothingness and into a world full of drama and poetry.
Through experiments, Odgaard developed a reactive dying technique that allows the dyestuff to continue working after she finished printing. By leaving the thickener out of the printing recipe and sprinkling the black dyestuff directly onto the wet fabric soaked in chemicals and covered with a plastic frame, Odgaard obtained a technique where the dyestuff migrates to the dryer part of the fabric. As a result, the black dyestuff reveals turquoise and pink tones at the edge of the otherwise jet-black Tiefschwarz pigment.
90x90cm / 100% linen, black dyestuff / Series of 3.